Going somewhere special? Perhaps a honeymoon – or just to spend some quality time together after too much work? Consider The Sarojin in always-wonderful Thailand.
I've thought about this for a long time. Which hotel is best I've ever stayed in. I still don't quite know – but I do know that The Sarojin in Khao Lak, Thailand is definitely up there!
It's a 5 star boutique resort just 1 hour north of Phuket International Airport. There's 56 room – all with direct access to the big, lush garden and further on to the beach. It has everything you would expect of a resort of this kind so I won't mention all the details.
What I will mention however is how – even though it's 5 star – there's still a sense of real people behind it. We've stayed at other 5* resorts where nothing has been wrong. Everything has been absolutely perfect. Except everything is stiff and pretentious and it feels like it really takes an effort for everyone to feel and behave relaxed. Sarojin was not like this. It really did feel like everyone enjoyed themselves, enjoyed working there, staying there – and the whole "relax – you're in a 5* resort" really was…. relaxing! That impressed me – and that's why Sarojin is up there on my list of the best places I've ever stayed.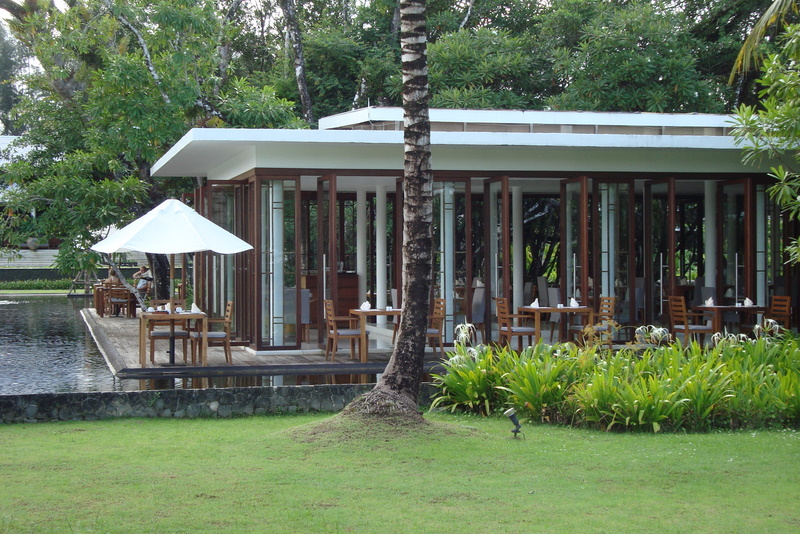 What we liked:
We felt welcome at once! It really felt like we were visiting (a very rich!) relative.
Attention to detail. I had a bad stomach and couldn't eat for a couple of days. I still joined my other half for breakfast and dinner but didn't want to make a fuzz out of my stomach. So I just said that I wasn't very hungry…. They must have guessed though…. For breakfast they brought me apple mash and for dinner a clean, salty soup with a bit of rice. Impressed!
Staff was fantastic! We like chatting to people and they picked up on this immediately. As they no doubt would have if we weren't the chatty types.
It's close to Similan Island National Marine Park where we went for the day. The beach there is to die for! And the snorkeling was good too. It's not Australia's Great Barrier Reef – but it is some of the best snorkeling you'll get in Thailand.
They have an "Imagineer"! We didn't try it (too expensive) but it basically means that you can dream it – they can do it! imagine it – and it can be done.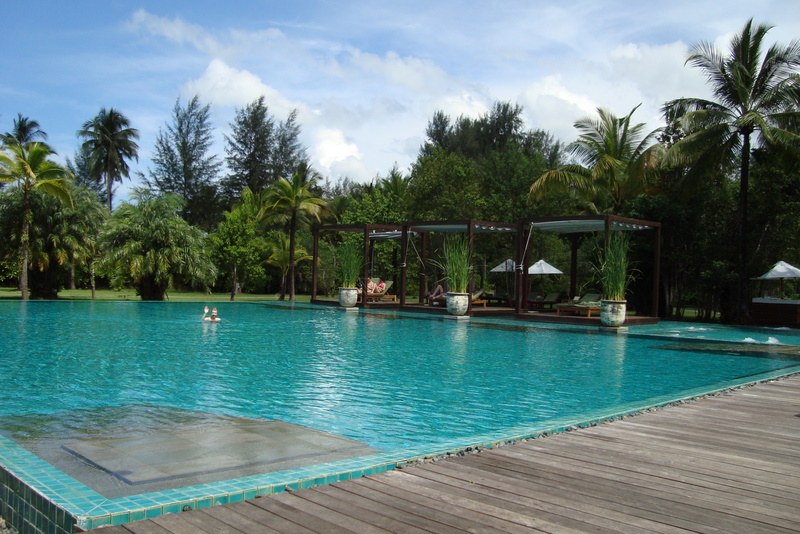 What we missed:
More local life around. We like trying different local restaurants.There weren't really that many around. I guess you could claim that if you ARE in a 5 star resort – why leave? Well, sometimes we just like to venture out of that protected little cocoon a 5* resort can be!