Ok. So I know we're not Copenhagen. But really; if you are coming to Denmark you really shouldn't miss out on Aarhus! Why, you ask – let me tell you!
We're a cool little big city. We have everything you would expect of a big city – but we're small enough for you to walk or bike to everything.
If you're a foodie – this is the place to be! In fact The Telegraph recently called us "Denmark's new culinary capital" – and I could not agree more! We have a food festival each year, we have gourmet hot-dogs, we have a huge street food market and we have excellent coffee shops. Oh – and did I mention that you can walk or bike everywhere?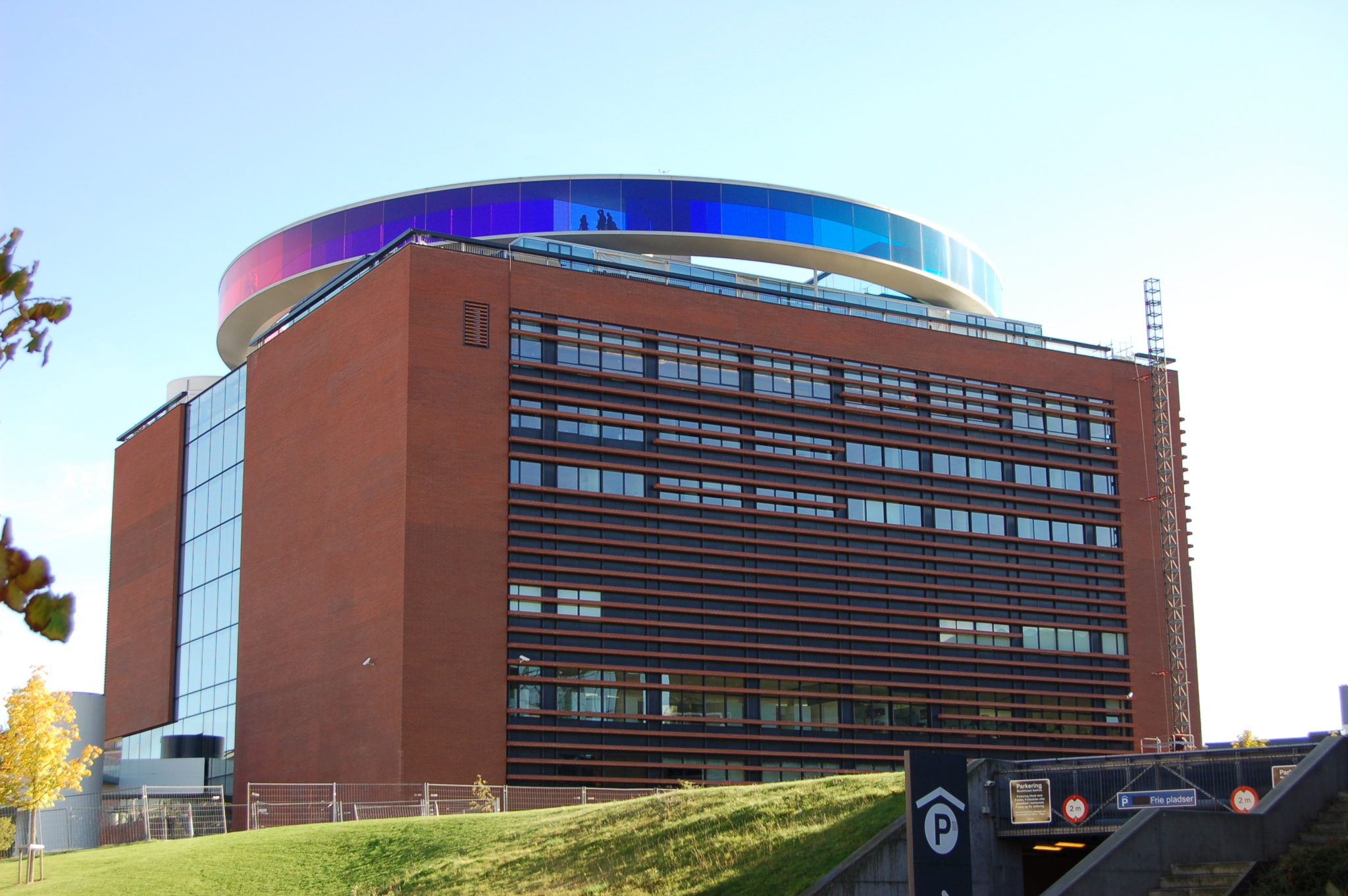 We have excellent museums.
Our art museum ARoS is definitely worth a visit. From the outside you see a big, red, concrete, square building – with a rainbow on the top. On the inside however, everything is white, light – and without a single square angle. Just magnificent! The building draws inspiration from Dante's "Devine Comedy" – where the rainbow of course is heaven.
Den Game By (The Old Town) is also worth a visit. Old buildings from all over Denmark has been dismantled and rebuild in their own little town in the middle of Aarhus. It's just like walking around a small town from the 1700s and 1800s. You'll find shops, working museums etc. – it's really cool!
And then we have MOMU – or Moesgaard Museum. Without doubt the BEST museum I have ever visited. And I'm not biased – promise! They say themselves that "Moesgaard is a prehistory and ethnographic museum of international calibre". And that is true. What is also true is that the building itself – designed by Henning Larsen Architects – is stunning. There's is absolutely nothing I don't love about MOMU!
You see – this alone is enough for you to spend at least 3 days here. I promise you – you won't regret it. And these are all the obvious things.
Stay tuned and learn more about all the hidden secrets of Aarhus!