If you are thinking about taking a trip to Amsterdam I can only say GO. It's a great city! Here is a short guide to things you absolutely MUST do when in Amsterdam!
Earlier this year I went to Amsterdam for two nights. It was one of the first days of spring (you really need spring when you live in Denmark!). The sun was out and if you found a spot in the sun, you could feel your cold winterbones warming up.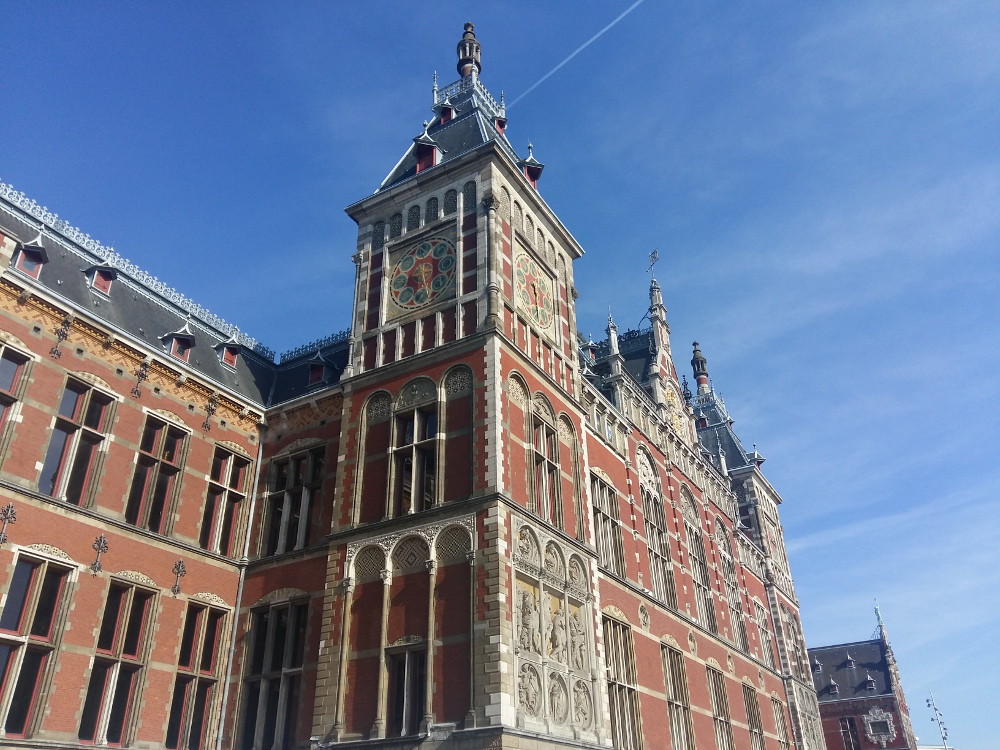 Amsterdam is a really cool city and there's a million things you can – and should – do. I mostly just walked around, looked at people and buildings, dropped by Dam Square, explored the many narrow streets, did some shopping, drank coffee and soaked up the sun. One evening I visited the SkyLounge (http://www.skyloungeamsterdam.com/en/) which I highly recommend. Try to get up there just before sunset – the views are magnificent! I did also wander around the red light district (De Wallen) for a while, but honestly? It wasn't that interesting – but then again; I am Danish…
The funny thing is that when I (after I returned home) googled what you are suppose to see in Amsterdam numerous travel blogs told me that my experiences were actually among the top 10 things to do in Amsterdam:
Visit Dam Square
See the red light district
Get lost in the narrow street
Drink coffee (alright; some of the travel blogs mentioned "visit a coffee house" which – in Amsterdam is something very different…. I just drank coffee …. made out coffee beans….)
Visit SkyLounge.

Sunset from SkyLounge, Amsterdam
If I were to go to Amsterdam again (which I very much hope I will some day) I do have a couple of things on my list that are probably also all "must-do's". Except for the canal cruise I'd buy all my tickets beforehand (unless I had unlimited amount of time….). Amsterdam is one of those cities with A LOT of tourist – and if you haven't got that much time and don't want to spend it queuing; plan ahead and buy the tickets before you arrive! Time is much better spend sipping a cold beer afterwards and enjoying the many faces of Amsterdam!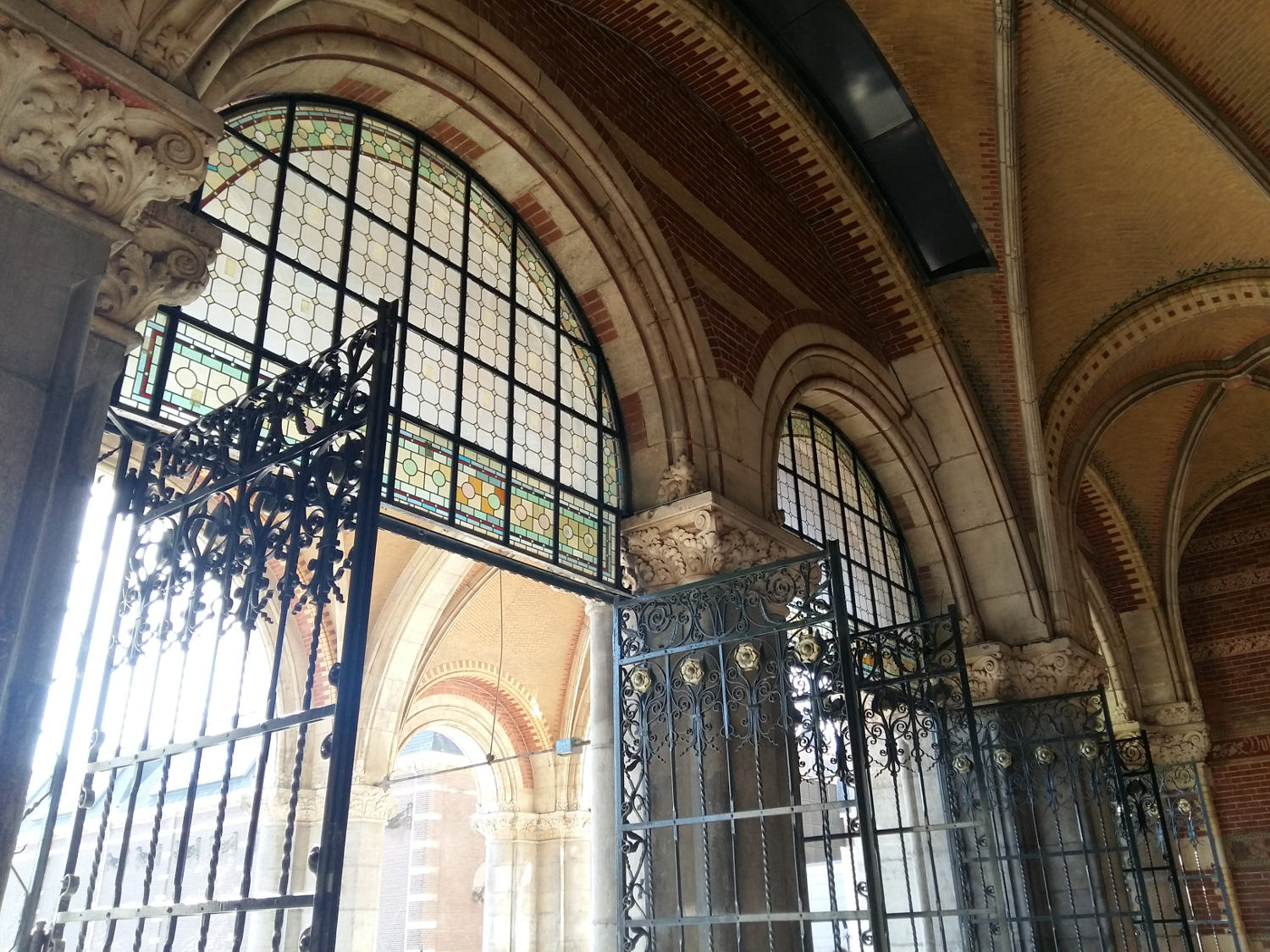 Go on a canal cruise. Amsterdam has more than 100 km of canals, 90 island and close to 1500 bridges. The canal ring is on UNESCO's world heritage list – and a cruise on the canals really is a must do! I did cross some of the bridges but I really think one must see Amsterdam from the water! Next time!
Visit the Van Gogh Museum.Seriously – who wouldn't want to do that? https://www.vangoghmuseum.nl/en
Visit Anne Frank's House. I know. It's probably tiny and very touristy. But it's also an important part of European history that we – these days – seem to have forgotten a little bit about.
Visit the Heineken Brewery. I'm not really into Heineken (I'm from Denmark, remember? "Carlsberg? Probably the best beer in the world"). BUT; the next time I'm in Amsterdam I'll have to visit – just because I saw the huge line to get in (and hadn't bought tickets beforehand). It must be quite something judging from the queue! Make sure to buy tickets in advance: https://www.heineken.com/dk/agegateway?returnurl=%2fHeineken-Experience%2fHeineken-Experience
Visit the Rijksmuseum. https://www.rijksmuseum.nl/en.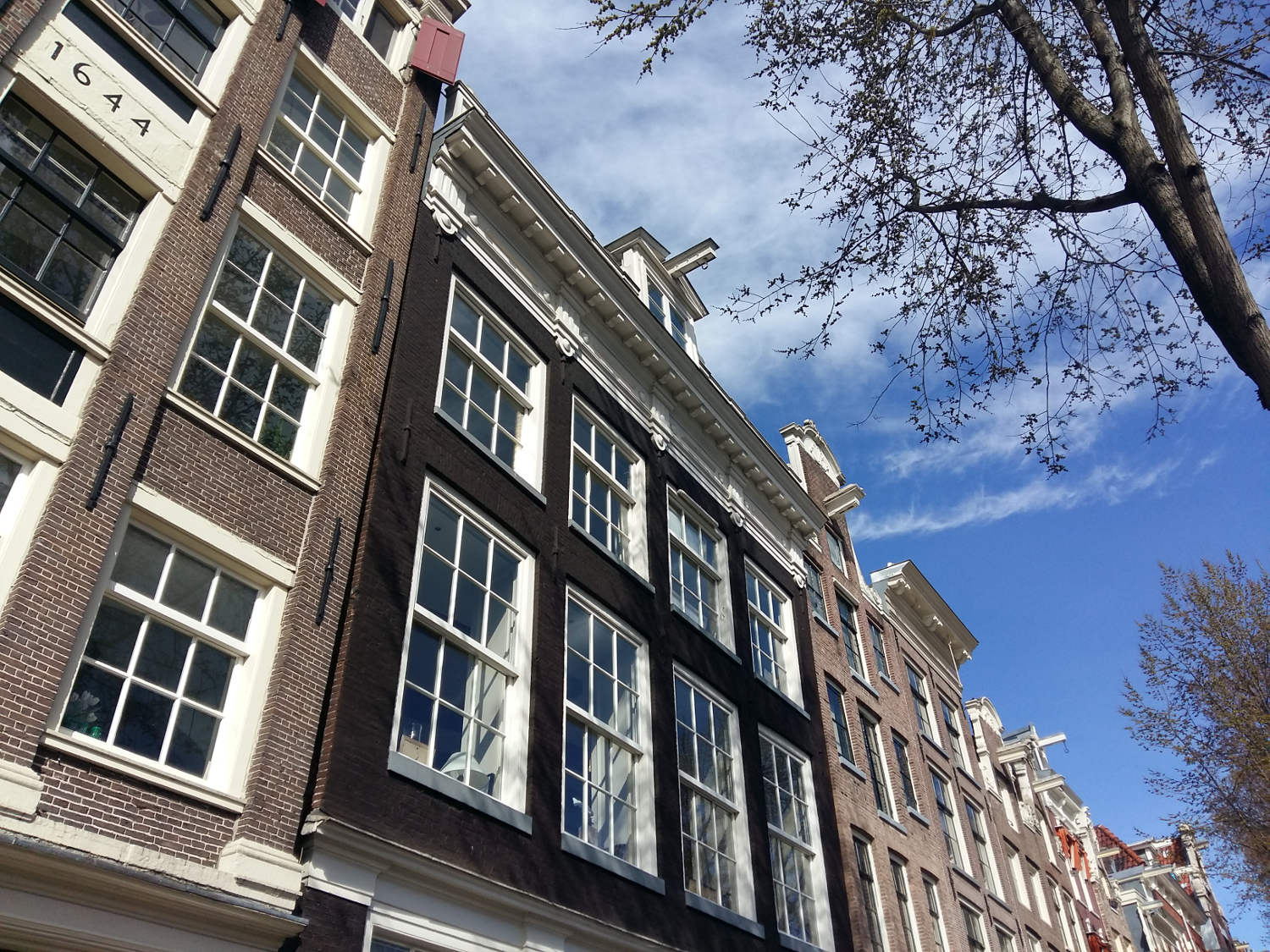 But please do remember to also spare some time to drink coffee and beer – hopefully in the sun – while you watch the many faces of Amsterdam driving by on their bikes.
Enjoy!