We've just returned from Thailand and I'm keen to give my feedback on some of the places we visited! First up is Hintok River Camp….
It's so hot when we get to Hintok River Camp. My other half decides to check out the pool. There's a heatwave at the moment – plus 40 degrees celsius – in the shade… And we're going to sleep in a tent…..
At the camp we're welcomed with a cool ice tea and a lovely lunch. We were picked up in Bangkok very early this morning and have had a few stops on the way here. One was The Bridge on the River Kwai – which we had almost to ourselves. I strongly recommend getting there early to avoid the crowds!!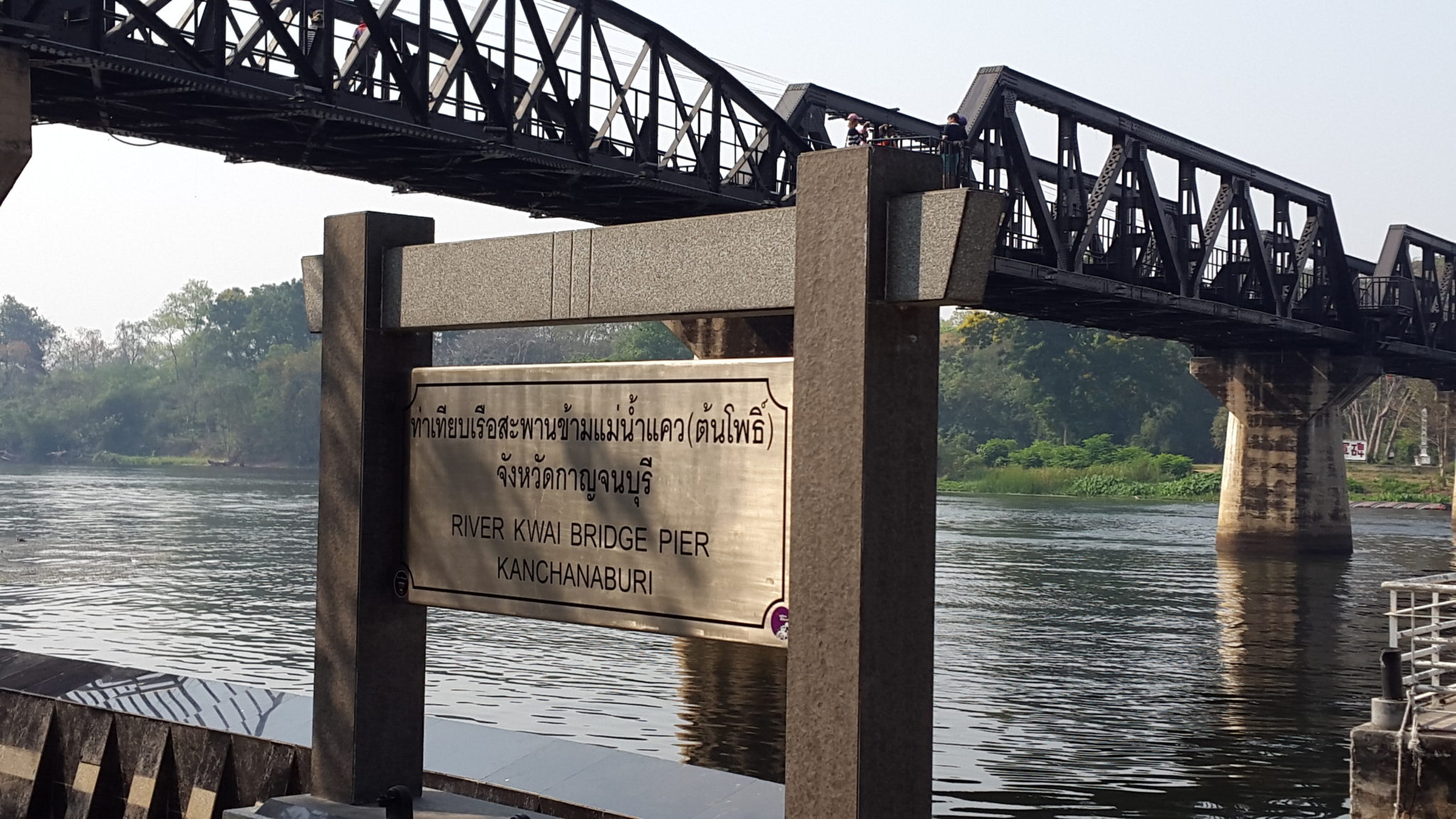 We'll be staying at Hintok for 3 days (2 nights). I've booked a package that includes transfer from/to Bangkok, accommodation, all meals and activities. Over the next couple of days we'll visit Hellfire Pass, a Mon village, a huge cave and we'll float on the river under cooling waterfalls. We'll even learn to cook a Thai-meal!
We're about 4 hours drive north/northwest of Bangkok and you can drive here yourself, take the train/a local taxi – or do as we did; book a tour which includes everything. No matter which solution you choose I recommend to spend at least two nights here!
Glamping in Thailand
Hintok River Camp is "glamping" at it's best! All 32 tents are big and very comfy and they all have their own bathroom. Some are triple tents and can easily accommodate a small family.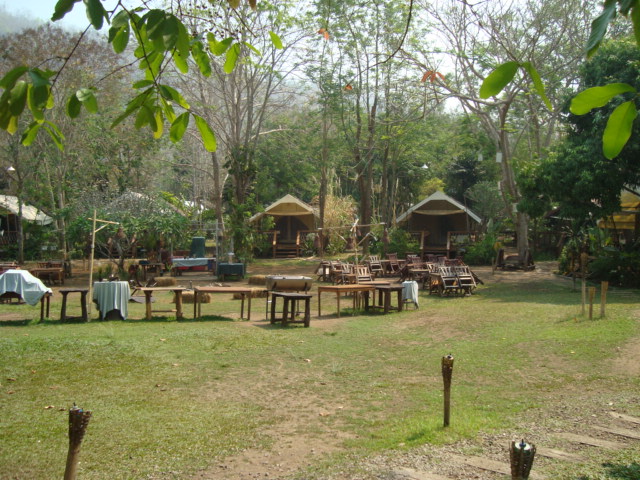 Meals are great – especially breakfast and lunch. Dinner is buffet style served around the campfire. The setting is stunning with lights and the campfire but the food a little boring….. They sell drinks at the camp but quite a few of the other guests have brought their own drinks which seem to be quite alright. I recommend that. Drinks ARE expensive here. Or do as us; walk down to the tiny village just outside the camp and buy your drinks here.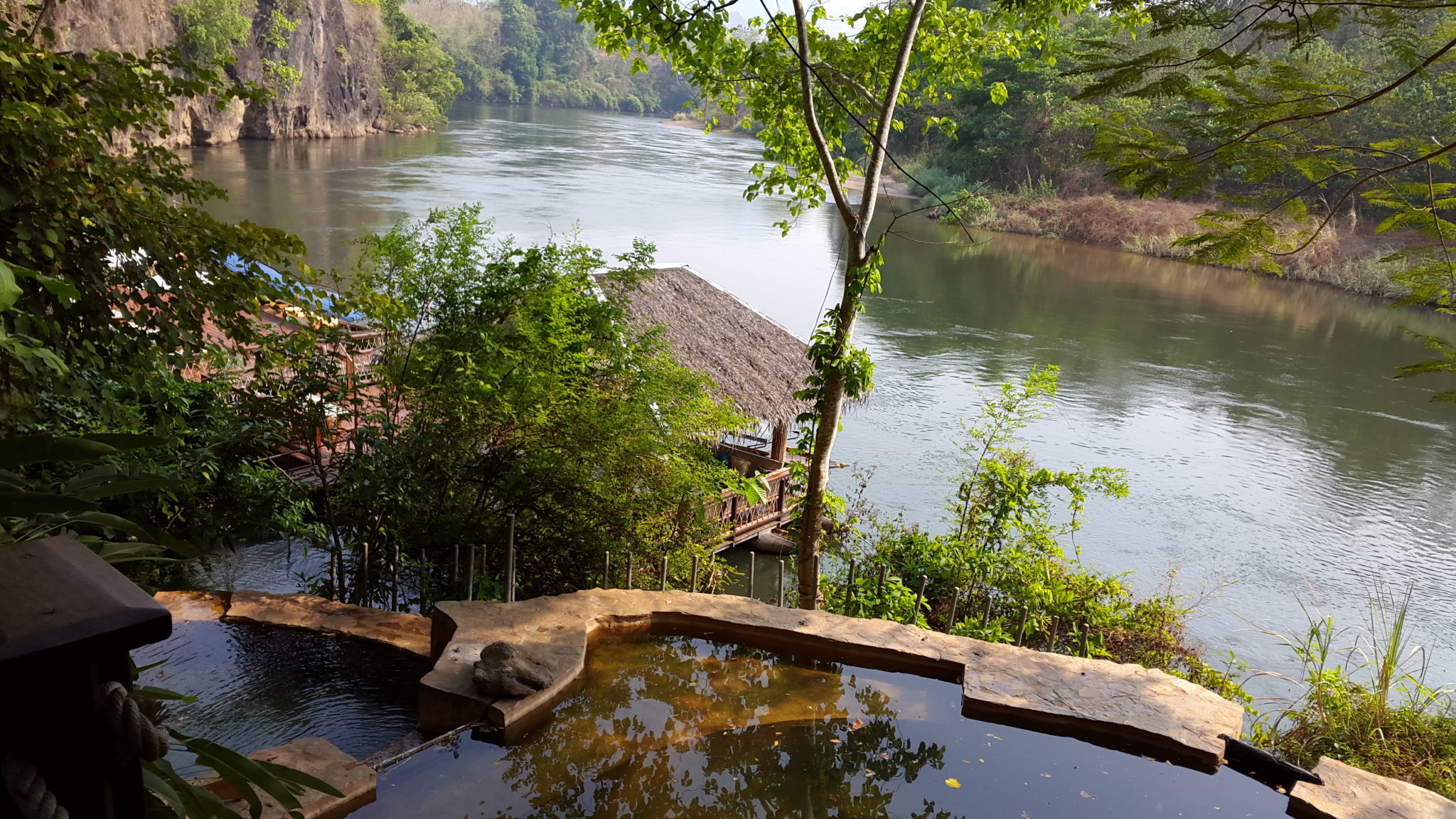 The tents all have aircon but that seemed weird to us…. We didn't use it and even though there was a heat wave it actually became quite cool during the night and we had no trouble sleeping. You might want to remember ear plugs – dogs can be quite noisy and the birds wake up early in the morning. But hey; that's why you choose to sleep in a tent, isn't?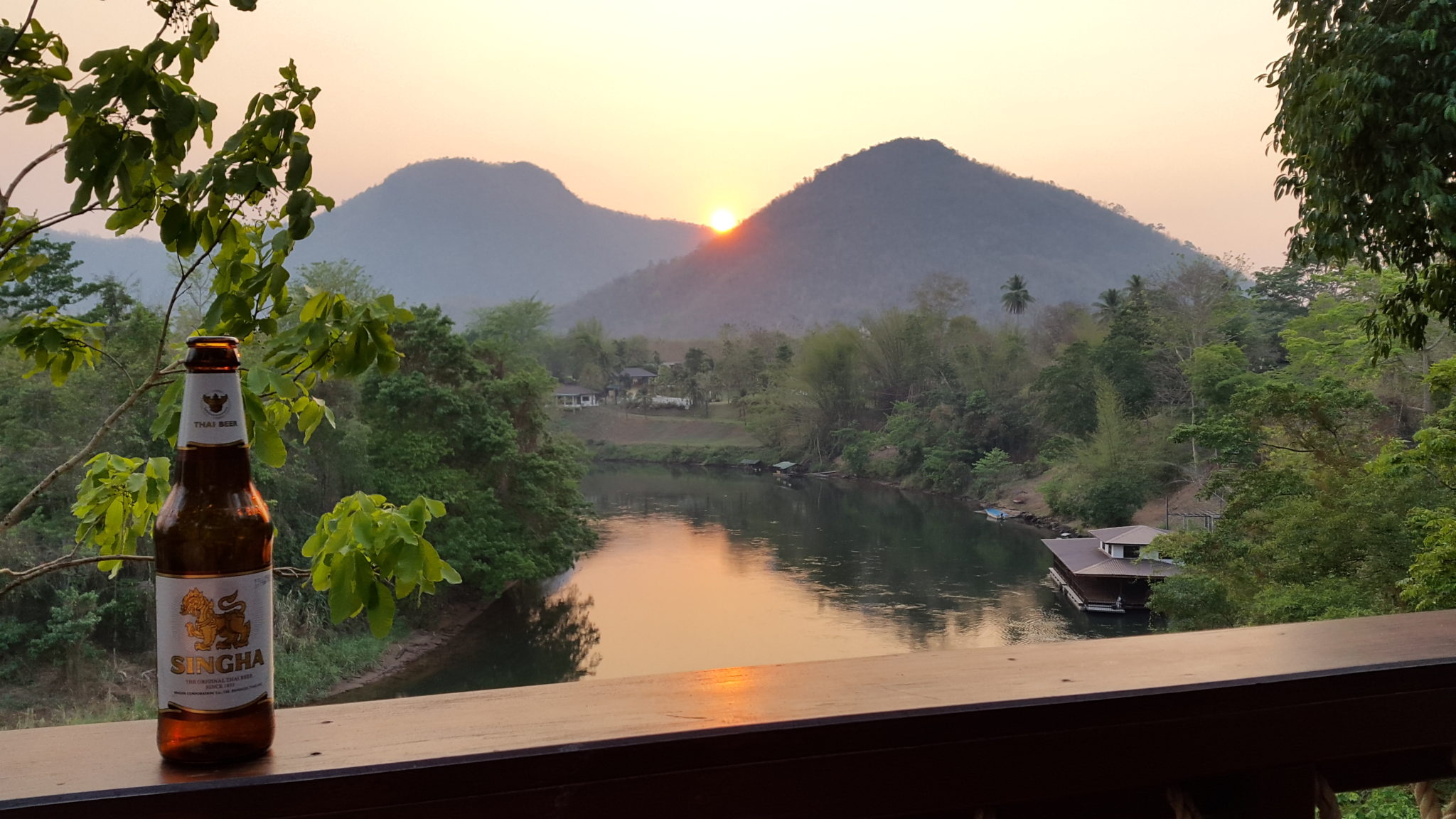 We had an excellent stay here and I highly recommend the camp if you need to get out of Bangkok for a few days!
What we liked:
Tents are are big and comfy and all have verandahs
Breakfast and lunch are yummy
The sunsets were beautiful!
Lots of activities
Nice location
What we missed:
Slightly more interesting dinners
Free water. I know water costs money – but it's such a small thing and it's so annoying that you always have to go water hunting. Just provide one water bottle per person and then a big container somewhere with fresh water where guests can refill this water bottle and avoid all these millions of plastic bottles everywhere